Teaching Resources That Inspire!
If Your Teaching Dream is…
Engaged Learners
A Buzzing Fun-Filled Classroom
Access to 1000's of hands-on, Interactive, Curriculum Aligned, Teaching Resources
Less Work At The Weekend
You're in the RIGHT Place!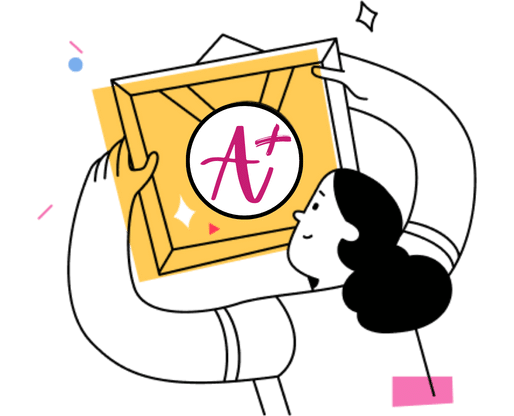 Welcome to the Teacher Club!
Hi there, I'm Vikki, the teacher-author behind the A Plus Teacher Club. Welcome, I'm so happy you're here!
I'm passionate about teaching and creating math resources that will inspire you to teach and your children to learn!
My mission is to empower educators like you to inspire, educate, and make a difference in the lives of your students.
With a whopping 16 years of experience, a Bachelor of Education, and a bundle of qualifications including Specialist Numeracy Coaching Training, Numeracy Curriculum Leader, and Level 3 Teacher Status, I've got all the know-how to bring the magic to your classroom. Trust me, I've been around the educational block and back!
When it comes to creating resources, I am all about igniting joy in teaching and inspiring young hearts and minds. I firmly believe that a math-positive atmosphere and the right resources are the keys to unlocking every student's love for numbers. So if you do too Join Our Community and let's get started on cultivating a passion for math in teachers and students, one problem-solving challenge at a time!
A Helping Hand For Teachers Like You!
We empower educators like you to inspire, educate, and make a real difference in the lives of your students, one A+ Teaching Resource at a time! Click the Pink Button To Get Answers To MORE Burning Questions…
How Can The A Plus Teacher Club Help Me?
The A Plus Teacher Club is your ultimate go-to for inspiration and excitement in the teaching world. The A+ Teacher Club is a treasure trove of amazing resources at your fingertips, including printables & digital activities that will make your classroom come alive. Ready to bring the magic to your teaching? Come join the A Plus Teacher Club and Inspire your teaching your students!
Do your resources cater to different learning styles and abilities?
Absolutely! A+ Teacher Club resources are designed to cater to different student abilities. We understand that classrooms consist of diverse learners with varying needs and strengths. Our resources offer flexibility and adaptability, allowing you to differentiate instruction and provide support for students at different skill levels. Whether you're looking for materials to challenge advanced learners, provide additional support for struggling students, or accommodate various learning styles, our resources are curated to meet a wide range of student abilities. With our resources, you can create inclusive and accessible learning experiences that empower all students to thrive.
What makes the A Plus Teacher Club Special?
At the A Plus Teacher Club, we're all about the little things that make a big difference. We're not afraid to dive into the nitty-gritty details of every resource, teaching tool, and game we create. From spending days wading through curriculum and the latest educational research, to choosing the perfect fonts, images, and colours, we obsess over every element until it's just right. Why do we put so much effort into these seemingly small details? Because we believe that when teachers have access to top-notch resources, they have the power to create an education experience that sets students up for a bright and successful future. We're here to arm you with the gold-standard resources you deserve!
Who are the resources for?
Our resources are tailor-made for individual teachers, tutors, and homeschool parents who work with primary or elementary school students ranging from PreK to Year 6. We believe that year-level classes encompass a wide range of ability levels, so instead of categorizing our resources by specific grades, we organize them by topic. This allows you to easily navigate our website and find content relevant to your teaching needs. Our goal is to provide a diverse range of activities for each topic, catering to all ability levels from Kindergarten to Year 6. If you don't find what you're looking for, don't hesitate to reach out to us. We're more than happy to create custom resources just for you.
Curious about how the A Plus Teacher Club Membership works? Let me break it down for you. Our membership is based on an annual subscription, which means you choose the level of membership that suits you best. Depending on your chosen subscription, you'll gain immediate access to our extensive resource library, filled with valuable teaching materials. Keep in mind, your membership will be charged automatically, without reminders on a recurring basis each year until you decide to cancel. And here's the exciting part: we add a minimum of 20 new resources every month! So, no matter which membership you opt for, you'll always have a fresh supply of engaging materials at your fingertips. Please read our Full Terms & Conditions for all the details.
Can I suggest a resource?
The website continues to expand every day, with a minimum of 20 new resources being added each month! If you have a specific resource in mind, simply reach out to us via email. We are always delighted to accommodate requests and create customized resources just for you. Feel free to get in touch with us at customercare@aplusteachingresources.com.au.
1000's of pages of professionally designed K-6 teaching resources that engage & motivate learners

Australian Curriculum Aligned

No download limits

PDF and/or Powerpoint files

Digital resources

Instant access for 12 months

New resources added every weekday. At least 20 new resources every month

Email support

Private FB group support & inspiration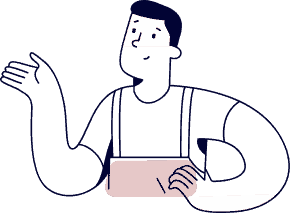 Here's what educators say about us
A+ Australian Curriculum Planning Kits Are A Great Resource When It Comes To Reports. They Make Doing My Reports A Lot Easier.
Rachel G., 27
As a new graduate I am loving reading the latest research about best approaches to teaching along with the tools to do so. For example times tables starting with hands on problem solving and avoiding speed races to recall.
Miss L.B, 42
I reached out to request special Literacy Resources because our school doesn't follow SATPIN. And Oh my gosh,the Literacy Resources that were created were absolutely incredible. I could have cried! Honestly, I didn't expect them to be so incredible. When we used them in the class my students loved doing them as part of our literacy rotations, and they loved making their own spinners too! You honestly are so amazing and I can't thank you enough!"
Miss A, 29
A+ Australian Curriculum Planning Kits Are A Great Resource When It Comes To Reports. They Make Doing My Reports A Lot Easier.
Rachel G., 27
Never miss a thing!
Want to keep updated about the latest news and resources? Sign up to our email list & never miss a thing!
"*" indicates required fields